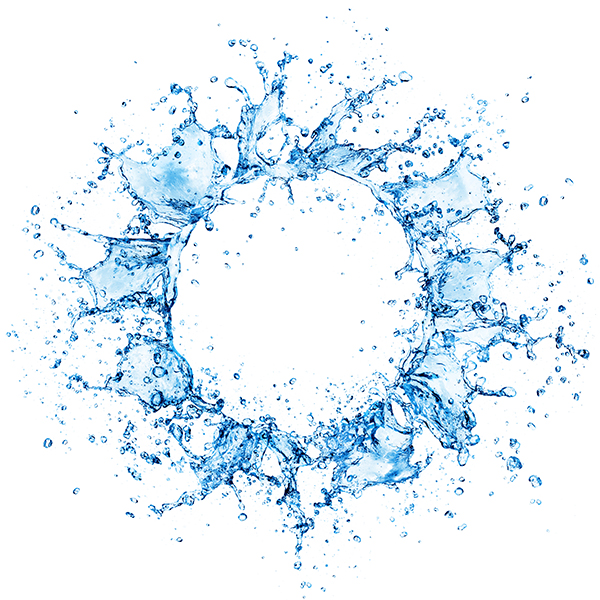 Our Purpose
To protect and enhance the human condition.
Our Mission
Catalyse sustainability with fellow leaders through investments, advisory and personal engagement. Leave a better world for generations to come.
Our Values
"Exigence" – We believe that only the best is good enough.
"Honour" – We carry out our responsibilities to the highest standards of integrity and transparency. What we say is what we do.
"Curiosity" – We have a passion to explore and understand the world around us.
"Humanity" – We respect all forms of life. We continuously make constructive interventions to improve the quality of life through our resources and time.
"Cultivating talent" – We help any individual fulfil their talent and acquire the necessary skills to help create a sustainable future.
"Perseverance" – We tirelessly pursue our purpose through innovation and imagination.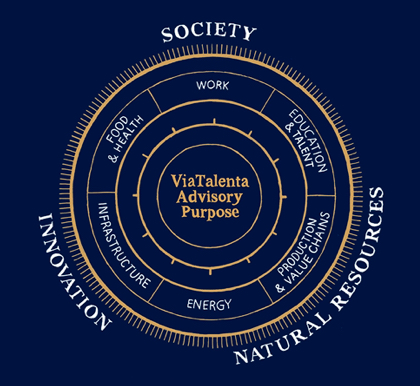 Our Compass
To catalyse our mission, we are guided by our ViaTalenta Advisory Compass. As part of the wider ViaTalenta Group, the Compass drives our role, engagement and how we investment our time and resources. It underpins all the collaborations we do.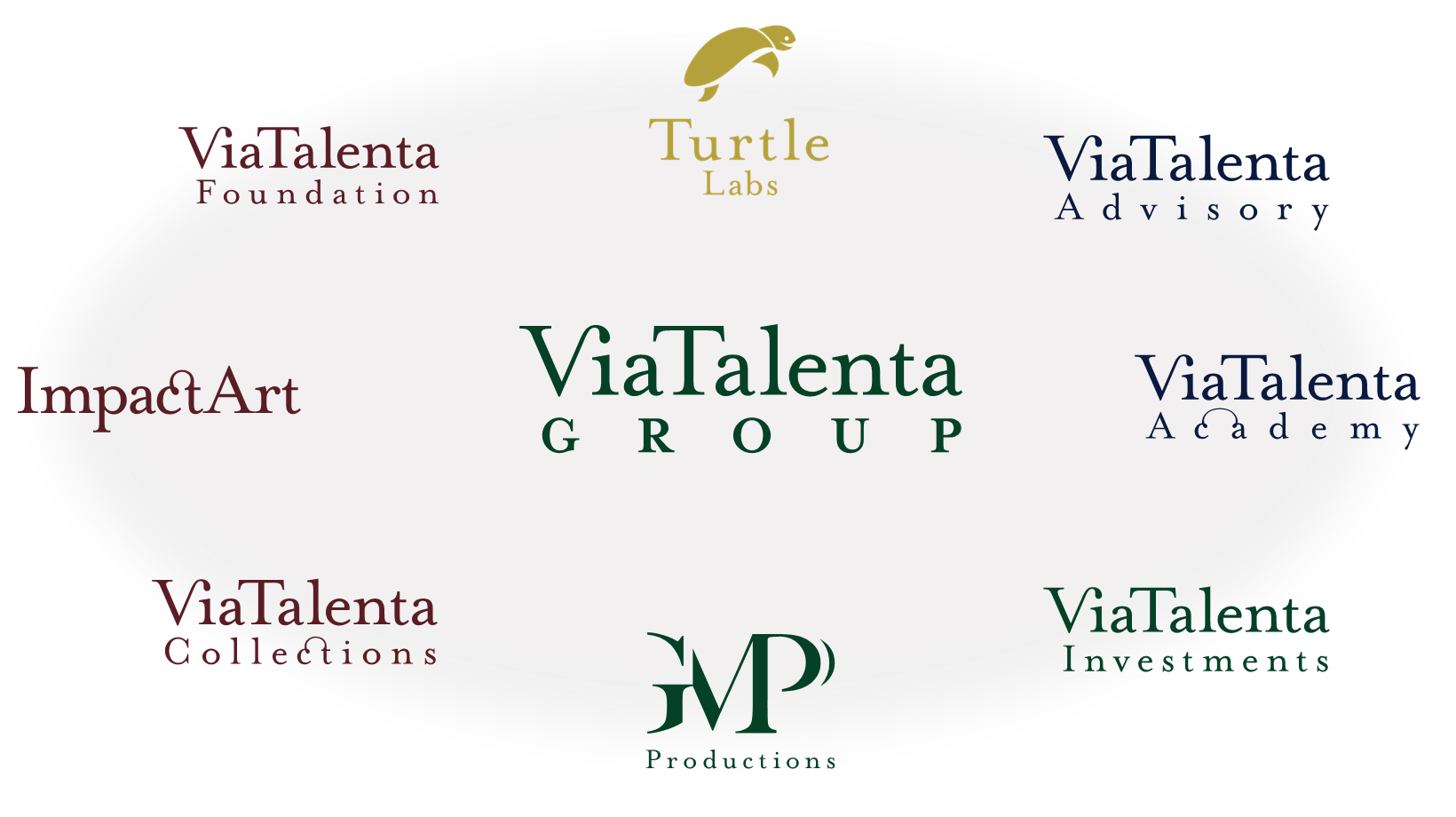 Our Structure​
ViaTalenta Advisory is one of three global operational hubs of the ViaTalenta Group. It serves as the home for the Group's Incubators and Consulting Services. The two additional operational hubs are:​
​

ViaTalenta Group & Investments (Global with HQ Switzerland):
Our portfolio management hub and home to our global operating units, Turtle Labs Group, ViaTalenta Academy and GMP Productions.​
ViaTalenta Group Americas (Americas with HQ Canada) ​
Our hub for managing the Group's operating units across the continent.​
In addition, the Group has two not-for-profit entities:​
ViaTalenta Foundation (HQ in Switzerland)
Home to our philanthropic and humanitarian engagements.​
Turtle Labs Americas (HQ in Canada)
home to Our regional R&D centres and collaborations in the continent.​
The Group has regional offices in Canada for the Americas and Singapore for Asia. Links to Group web-sites are below:​​
​
www.viatalenta.com​
www.turtle-labs.com​​
​
For all philanthropy, please see www.viatalentafoundation.org​